As our client, you will have a team of highly qualified professionals working for you to provide you with the best coverage for you, your family, or your business. Building a long-lasting relationship with our clients is our number one priority.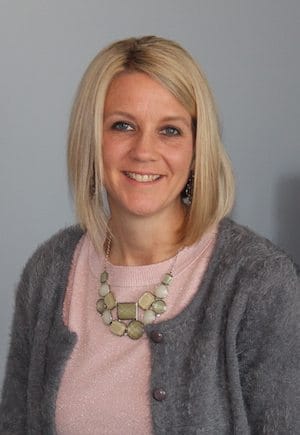 Kimberly J. Mastrantonio
Owner/Agent
Prior to purchasing the Nancy Smith Insurance Agency, Kimberly Mastrantonio served the agency in the role of licensed producer for the last 13 years. Kimberly obtained her professional license for Property and Casualty in 2003 and just recently obtained her Life and Annuities license.
Before joining her mother at the agency, Kim chose a path in the Athletic Training field. Following her love of sports and athletics Kim worked in the field for several years serving as a certified Athletic Trainer for colleges such as Elmira College, Jacksonville University and finishing her career at the University of South Florida in Tampa. While in her position at USF Kim had the privilege of serving as medical coordinator for the NCAA Men's Final Four Basketball Tournament held in St Petersburg FL, along with medical coordinator for the Men's College Rugby Tournament.
After four years as Associate Head Athletic Trainer for USF, Kim again decided to further her career again by returning to college and pursuing a degree in Nutrition and Dietetics / Sports Nutrition. While attending Mansfield University Kim again went to work for her mom part time along with working as a personal trainer at a local fitness center. After finishing her dual major Kim went on to manage the fitness center she was working at. It was at this time that Kim eventually took a huge career path turn and went to work full time for her mother at Nancy Smith Insurance Agency. She has been there in the role of licensed producer until 2015 when her mom retired and she purchased the agency.
Kim currently resides with her husband of 11 years Shawn and there dog Maris, in Athens Pennsylvania. When not at work Kim loves to spend her time either in the kitchen or running. She and Shawn both share a love of running and spending time with family and friends.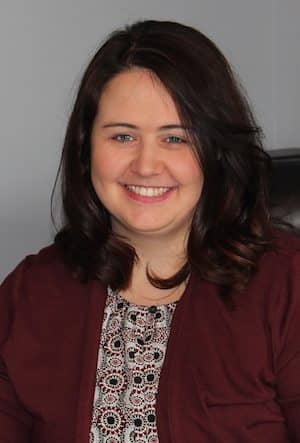 Stephanie Yanuzzi
Agent
Stephanie Yanuzzi graduated from Sayre High School in 2004. She continued her education at Bloomsburg University where she earned a dual degree in Elementary Education and Special Education. After graduation Stephanie took a job at Clare Printing where she spent 6 years working in their Proofreading and Typesetting department.
Stephanie is also currently a dance teacher at Pat Haggerty School of Dance where she specializes in teaching tap and jazz dancing to children ages 3 to 6. This is a lifelong passion of hers as she has danced since age 3 at this studio and continued her dance training with the Bloomsburg Dance Ensemble during college. In addition to this she is a coach for Intensity Cheer Elite All Star cheerleading gym out of Horseheads, NY. She is currently the coach of the Tiny team as well as a Junior team.